KEY STORY
BENGALURU: The admission overseeing committee (AOC) for professional courses in Karnataka has directed an engineering college and a medical college, both based in Mangaluru, to refund the excess fees they had collected from students.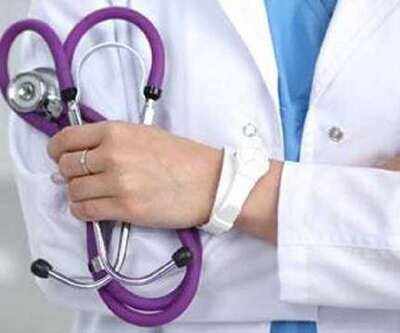 The institutions are Sahyadri College of Engineering and Management and Srinivasa Institute of Medical Science And Research Centre.

Fourth-year engineering students of Sahyadri had complained its authorities had forcefully collected college fee (Rs 19,750), placement and training fee (Rs 10,000) and industrial connect training fee (Rs 20,000), over and above that prescribed by the government.

They also alleged unless they joined the industrial connect training given by Technical Career Education Private Ltd owned by the college chairman, they were not allowed to attend the placement programme.

AOC, chaired by Justice B Manohar, issued a notice to the college, and the management denied forcefully taking any fee. The fee collected by Technical Career Education Private Ltd had nothing to do with the college, it said.

The committee observed "the industrial connect training and programming course was made mandatory and the fee collected is contrary to the law, amounts to harassment of students and falls under the purview of Capitation Fee Act".

"The college's financial difficulties can't be a ground to collect illegal fee from students and exploit them. Its action violates the triple test evolved by Supreme Court in TMA Pai Foundation case, sub section 2 of section 7 of Karnataka Educational Institutions (Regulation of admission and determination of Fee) Act, 2006 and consensual agreement between the state government and Association of Private Professional Institutions," the panel observed, asking the college to refund the fee collected in respect of "college fee and industrial connect training and programming course/placement & training," from the 2017-18 batch within 45 days from date of receipt of the Visvesvaraya Technological University order.

In case the college fails to do so, the university can impose a fine twice the amount collected and also recommend AICTE to withdraw recognition.
CONCLUSION
In the second instance, some MBBS students of Srinivasa institute complained to the committee that the college had collected Rs 75,000 over and above the fee prescribed by the government for 2019-20.

The authorities had issued a notice demanding Rs 2,95,500 from second-year MBBS government quota students and threatened to remove their names from the rolls if the sum was not paid.

The college replied to the showcause notice, saying it's giving free treatment to the poor. It also pointed out that second year is for a longer duration of 1.5 years and that it's also providing hi-tech facilities.

Later, the vice-principal filed an affidavit agreeing to refund the extra fee of Rs 50,000 within one month and collect fee as per the consensual agreement for second year. As per the agreement, the college is entitled to collect Rs 15,000 towards miscellaneous expenditure and Rs 10,000 towards skill lab.

"The college is directed to refund the excess fee within one month. If it fails to do so…the government shall direct RGUHS to order refund of the excess fee with 6% interest from one month thereafter and…also make necessary recommendation to the competent authority to withhold the recognition and affiliation of the college"