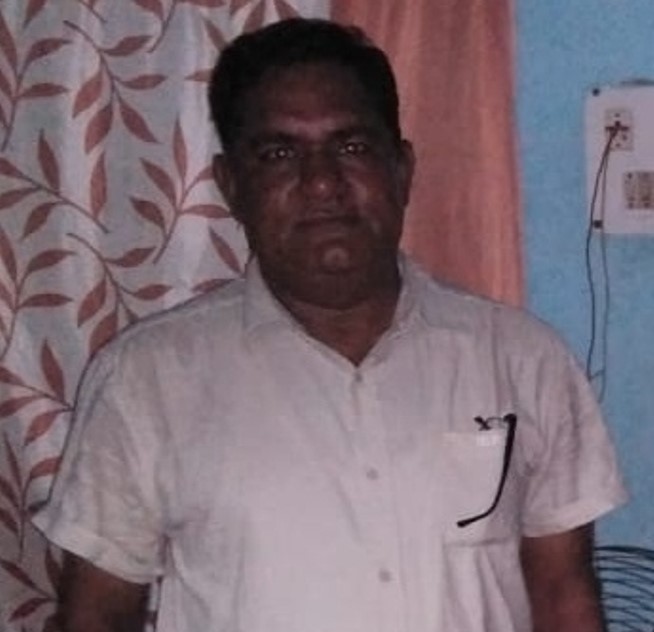 Jamshedpur: Family of an auto repair shop owner Mohammad Naushad (45), from Golmuri area of Jamshedpur in Jharkhand, have accused the state police of torturing Naushad in custody leading to his death.
Highlights
Talking to TwoCircles.net, the family members said that on 10 August, in Golmuri, police personnel from Burmamines Thana and Golmuri Thana in Jamshedpur arrived at Mohammed Naushad's home at noon and ordered him to come along with them. "They asked Nausad to come along for interrogation," the family said.

When the family inquired why they needed to interrogate him, the policemen just asked Naushad to come along. "They took Naushad in a jeep," the family said.

When the family went to the police station on the same day, they didn't find Naushad there.

"When we reached Golmuri Thana, Naushad was not there," Yusuf Patel, brother in law of Naushad told TwoCircles.net.

"We kept enquiring about his whereabouts but could not locate him. Around that time one of my relatives called and told us that he had seen Naushad in Burmamines Thana. He said that Naushad was not able to walk properly and was being carried by the police. But upon reaching Burmamines thana, we were not allowed to meet him," Yusuf said.

Yusuf said that police simply refused that they had brought Naushad there. "At 3:30 pm we received a call saying, "Your patient is in serious condition in MGM hospital," he adds.

Yusuf said that when the family arrived at the hospital they found two policemen there, who told them they were from Burmamines Thana.

"At the hospital, the doctor told us that Naushad is paralyzed from one side. We saw there were bruises on his body. We recorded that and took photos," says Yusuf.

At midnight, the family took the injured Naushad to TMH hospital. He remained under treatment for a few days and on August 13 the TMH hospital started pressuring the family to discharge Naushad from the hospital and take him home, the family claims.

"Where do we take him in this condition? He is not even able to take food without the help of a pipe," questioned the family of Naushad. "To which TMH replied that they are under pressure to release the patient," says Yusuf.
On August 16, Naushad's family paid the hospital bills and he was discharged and taken home.
The family approached health minister Banna Gupta, who arranged an ambulance for them to take the patient to Rajendra Institute of Medical Sciences (RIMS) in state capital Ranchi. "In RIMS there was no doctor. We returned back on 21 August. That day, seeing his critical condition, we took him to a local doctor. During that time Naushad passed away," says Yusuf.
Yusuf is mournful about the sad demise of his brother-in-law and blames Jamshedpur police for his death.
"They did not file any case nor did they register FIR against him. They just took him and beat him so badly that he could not walk on his own. After this, they just kept him in the hospital and left. Police beat him and tortured him so much resulting in his bad condition because of which he died later," he said.
On August 21, Naushad's family and some locals protested and demanded filing of FIR against the police personnel and compensation of Rs 25 lakh to the family.
"The police gave us in writing that they would do post mortem in front of the magistrate with videography and if they find proof of physical torture by police, they will take action against the erring cops. Only after this, they handed the body to the police," Yusuf said.
Speaking to TwoCircles.net, Jamshedpur City SP, Subhas Chandra Jat said, "There was an allegation that he (Naushad) buys stolen auto parts. We brought him to the thana on 10 August. He had a blood pressure issue. There at the police station, his blood pressure increased and we admitted him to MGM hospital after that he was taken to TMH hospital," and added that DSP Traffic probed the allegations against Naushad which could not be proved. "On August 16, he was discharged from THM hospital and August 21 he died. We did postmortem in the presence of magistrate with videography so that there won't be any question of discrimination."
Reacting to the police version that Naushad was suffering from high blood pressure, Yusuf says, "There is nothing like that. He was only 45 years old and till date, he never had any illness whatsoever. He never took any medication for high blood pressure or anything, as he never had any such health issue."
Yusuf further says that the Police didn't admit injured Naushad at MGM hospital. "They did not admit him. Naushad was lying outside of the hospital. When we arrived at the hospital, police just left," he says.
State general secretary of All India Majlis-e-Ittehad-ul-Muslimeen (AIMIM), Reyaz Sharif says, "Even if he had some record, police don't have any right to physically torture him so much that he would reach such a stage and die. In normal conditions, no one would get brain haemorrhage. There are marks of physical torture on his body. He was physically tortured and maybe because of which he got hypertension, and after that, he got paralyzed. So what the family is saying can be seen clearly."
Naushad was the lone breadwinner of the family. He is survived by a 10-year-old son and a wife. "In this lockdown, they were already disturbed and facing difficulties. And now the police took his life. There is no one to look after his family now. For what police have done they should be brought to justice," says Yusuf.
According to Yusuf, at the hospital where the post mortem was conducted, there were around 8-10 policemen. "When we showed them the bruises on his body they said that is just a black mark. I argued it is a bruised mark caused by injury, after 10 days it would turn black. However, the police insisted on writing it as a black mark. I said to the police, you can write what you please. We will settle this in court," he said.
After the post-mortem Naushad was buried on the evening of August 22.
 "Senior Engineer and social activist Riyaz Khateeb from gulbarga karnataka has filed a complaint on this."